Everyone has a product they can't live without--I happen to have quite a few. Because I live in Georgia, the extreme heat and humidity can ruin every good hair day, and melt down any trace of makeup, so I always keep a few key items with me whenever I go out.
Before I leave the house:
Living Proof Leave-In Conditioner
The more moisture your hair has, the less it will absorb from the air (humidity ack!), so this leave in conditioner is great! Frizz free, soft hair is always a plus!
Benefit Cosmetics Stay Don't Stray
There is so much I love about Benefit Cosmetics! So where to start? Well besides the cute packaging that every product comes in, this makeup line is high quality. Benefit Cosmetics always exceeds my expectations! This primer works double time, keeping under-eye concealer crease-less and eyeshadow/liner in place! You're makeup won't even think about melting away when
Stay Don't Stray
is on your lids!
In my purse:
Bare Essentials SPF 30 Natural Sunscreen
This portable sunscreen is the best! It is applied with it's own attatched brush, and since it is in a mineral powder form, it can easily be applied over makeup if you're feeling a little pink on a day out!
Sephora Collection Thick Braidle Headband
When the heat and humidity gets the best of you, don't panic! This cute faux-braid headband keeps the hair off your face, and creates cute 'do's no matter what the occasion. Leave your hair down and slide it it, pull hair up in a bun and create a cute updo, or make a fun and flirty ponytail.
Anywhere:
Sonia Kashuk Blotting Papers (100ct)
These are, simply put, the best. Gets rid of shine. Takes less than 30 seconds. Doesn't block pores. Just absorbs oil. Buy it. Use it. Love it. They're addicting.
NARS Multiple Tint
I really can't seem to find a shade that I don't like in any of the NARS Multiple cosmetics. This product is the best of both worlds. It is a NARS Multiple product, but it is a tint! Makeup that stays put all day! It currenlty comes in two shades,
Beverly Hills
, and
Turks and Caicos
. Both are lovely, glowy shades that will give you a great silky sheen, but won't rub off too easily.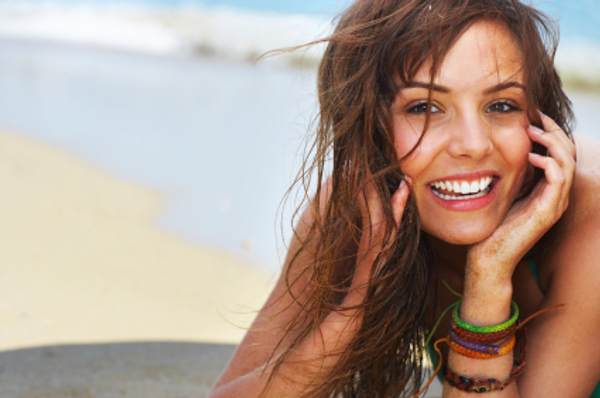 The best tip that I can give you though, is
drink lots of water
!!!
So remember, stay cool, stay hydrated, and HAVE FUN this summer!!!